There is one Greek bank operating on Antiparos island during the summer period. There is an Ethniki bank branch (National Bank of Greece). (There was an Alpha bank branch but it closed.)
The Ethniki bank branch is situated on the main street of Antiparos town (chora) as you go up the street on the left hand-side.
The bank has an ATM machine outside of the branch where you can withdraw cash with widely used credit cards (e.g. Visa, Mastercard, etc.) 24 hours per day.
Ethniki bank is closed on Greek national holidays (e.g. on the 15th of August every year). See below the opening hours of the bank.
There are three more ATM machines, two at Antiparos port from Piraeus bank and Alpha bank and one after you pass the main square from Eurobank (next to Burger Island).
Paros, that is just a 7-minure ferry ride away, has many more banks and ATMs. There are 4 banks (Piraeus bank, Ethniki bank, Eurobank, Alpha bank) in Parikia (Paros main port) and 1 bank in Naousa (Ethniki bank). These banks are open all year around from Monday to Friday.
Foreign currency may also be exchanged at many tourist and travel agencies.
Although the use of credit cards and debit cards is generally widespread on the island, they are not accepted everywhere. For example the Antiparos-Paros ferry boat does not accept credit card payments for tickets.
Ethniki bank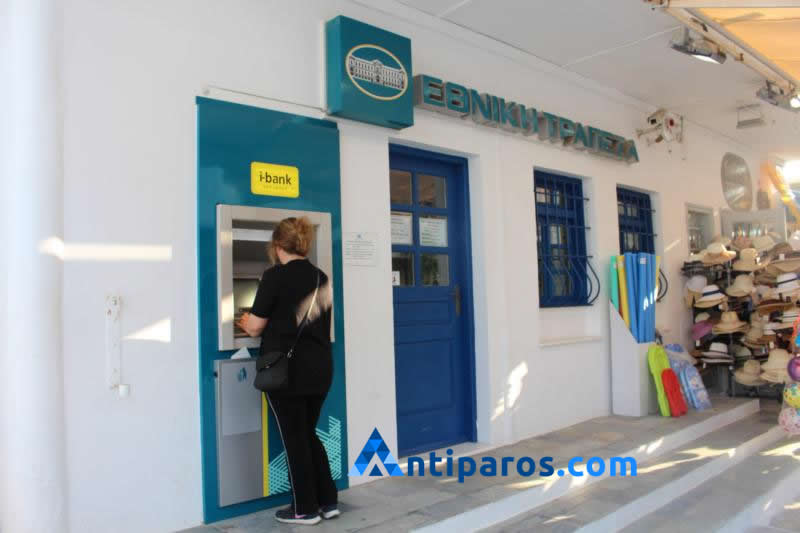 Open: Monday and Thursday (From 20/7/2020 until 14/9/2020)
Branch opening hours: 08.50 – 14:00
Telephone: (+30) 22840 55501
Address: Antiparos, 84007, Greece
Website: nbg.gr
Cash Withdrawal

Transaction History

Deposits (Cash)

Payments

Payments (Cash)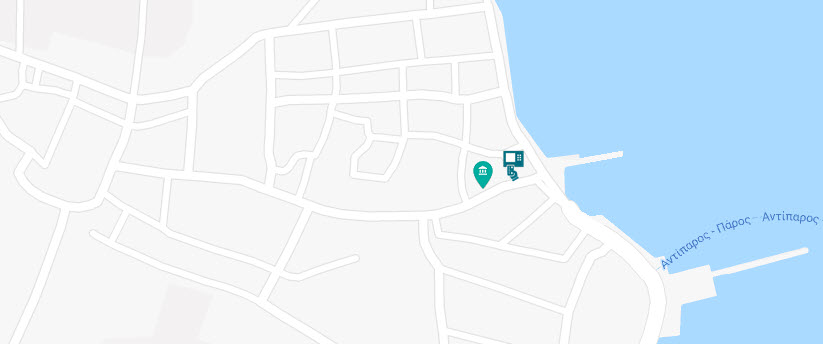 Alpha bank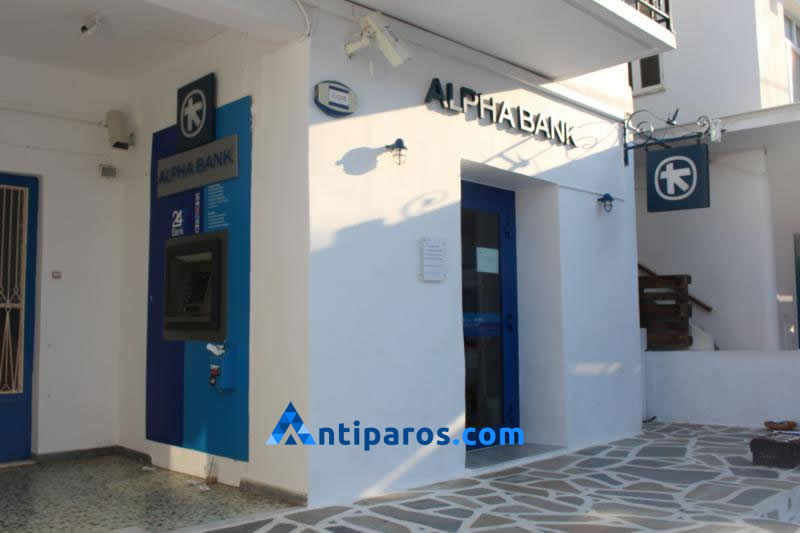 Open: Tuesday-Thursday
Branch opening hours: 08:30 – 14:00
Telephone: (+30) 22840 27030
Fax: (+30) 22840 61729
Address: Antiparos, 84007, Greece
Website: alpha.gr
Opening times for Alpha bank are 08:30 to 14:00 Monday to Thursday.
Branch opened for summer on the 19th of June, 2017.

Διαβάστε αυτή τη σελίδα στα:

Ελληνικά (Greek)