Quick Info
Sandy beach
Not wind protected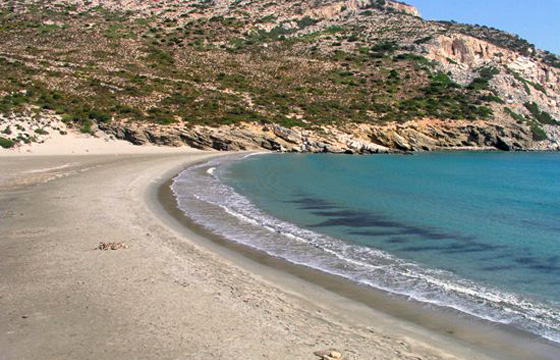 This beach offers a calm and peaceful setting that's protected by a bay. It's ideal for enjoying a relaxing swim or sunbathing without the crowds.
It is set on the most undeveloped side of Antiparos.
This exquisite beach is not easily accessed and it is often affected by high winds. If you can plan a visit when the winds are settled it is worth experiencing the sapphire colored sea and captivating scenery.
Explore more of Antiparos