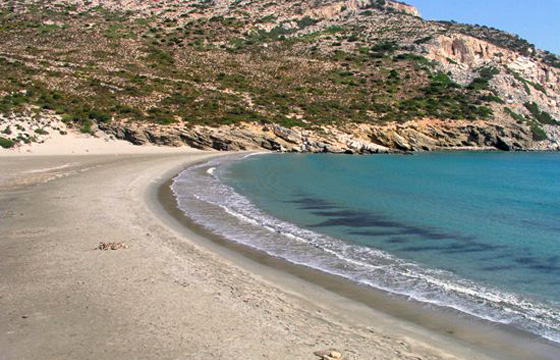 Livadia beach is a beautiful remote beach with sand but without shade, ideal for nature-lovers.
Livadia is about 17 km from Antiparos town (chora), after Kambos.
The beach is set on the western side of Antiparos, which is the most undeveloped side of Antiparos island.
Livadia beach offers a calm and peaceful setting that is protected by a bay. It is ideal for enjoying a relaxing swim or sunbathing without the crowds.
This exquisite beach is not easily accessed and it is often affected by high winds. If you can plan a visit when the winds are settled it is worth experiencing the sapphire colored sea and captivating scenery.
The beach is not organised. Not many tourist facilities can be found in the region, except for some rooms to let.
Διαβάστε αυτή τη σελίδα στα:

Ελληνικά (Greek)