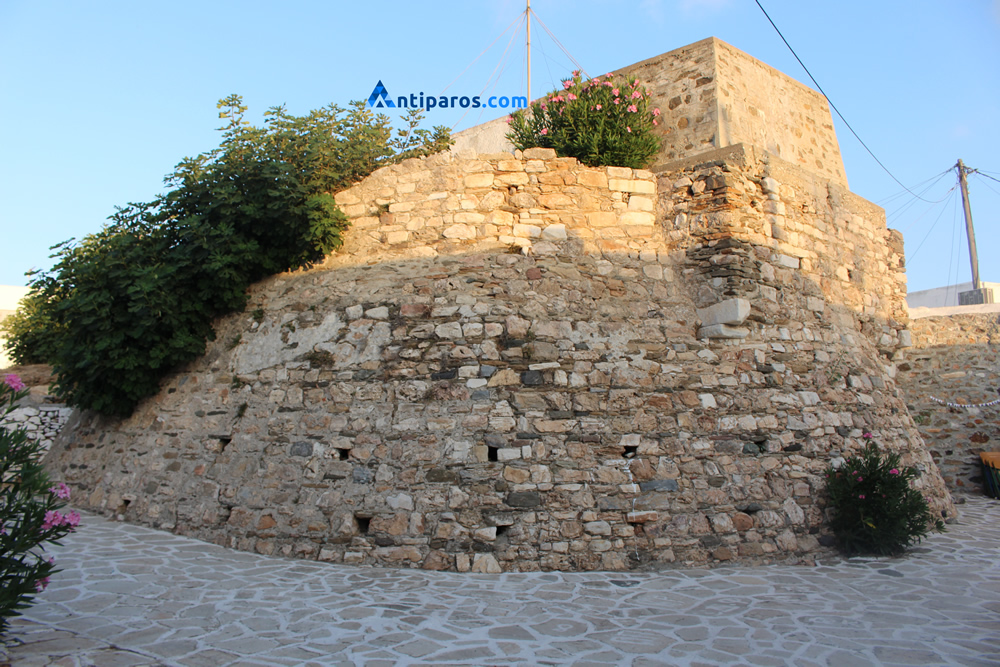 The Venetian Castle of Antiparos (Kastro) is located in the center of Antiparos town and it was built as a single, autonomous, residential unit.
Kastro, which means Castle in Greek is also another name given to Antiparos.
The Venetian Castle of Antiparos is a typical example of the fortified settlements established in the Cyclades during the period of the Latins in 13th to 16th century. Its construction dates to the mid-15th century (1440) when the Venetian Giovanni Loredano married Maria Sommaripa of Antiparos. It is the most interesting medieval structure in the Aegean Sea.
The original version of the Castle had a main tower at the center and houses around the perimeter. The base of the tower is what still remains today. The houses were built as one continuous block construction, the outer walls being the defensive wall of the fortified settlement. The continuous, high external wall had a width of three meters, without balconies or large windows adorning its facade. The only entrance was at the south wing, near Antiparos square, a Gothic gateway that has survived to this day.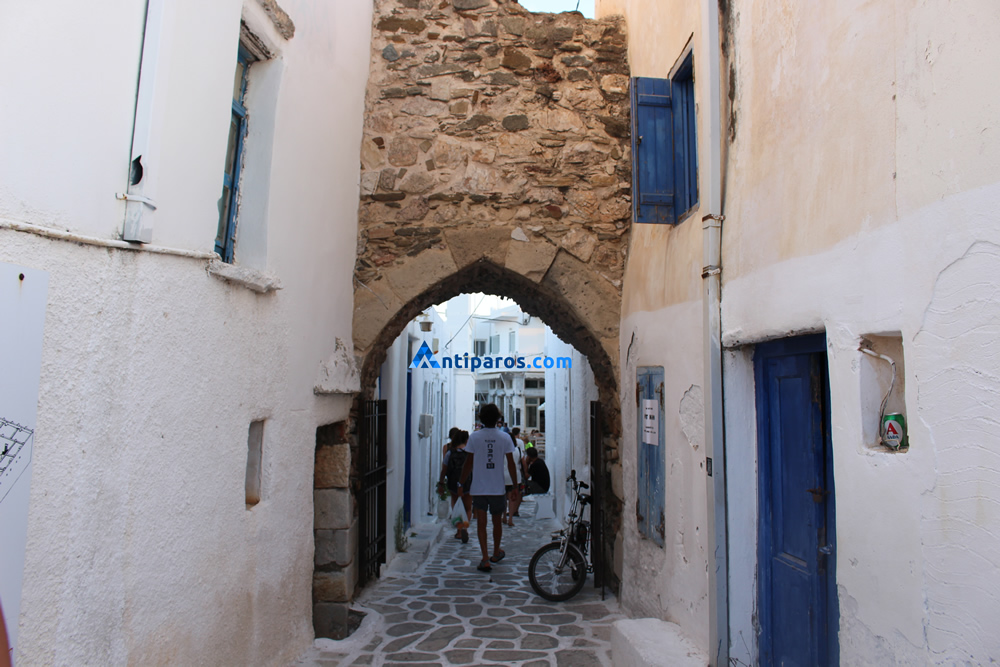 Inside the main settlement the houses were developed as three-storey structures, each having an external staircase leading to a separate entrance. In the course of the years the settlement was extended outside the south wing to form a rectangular ring called "Xopyrga" (with 24 two-storey residences) and was also extended within the original enclosure around the base of the circular tower.
In modern times, the original architectural style of the castle has altered, with the church of Christ being inserted as a religious element, while the central tower was used as a water tank tower. Today, the homes retain a satisfactory level of their original features, despite the collapse of their upper floors, because any renovation requires a permission from the Greek archaeological department.
Today most homes are comprised by one or two floors and have basements entered by trapdoors. Many houses now face outwards and have become shops facing onto the main street.
An integral part of the castle of Antiparos are the small bats that come out after dusk and fly around the tower to the east.
This rare architectural creation was chosen for the set of the movie "Madalena" (Mantalena) in 1960.
The Municipality of Antiparos and KEDA organize many concerts, theater performances and other cultural happenings in the area known as Kastro, in the village of Antiparos.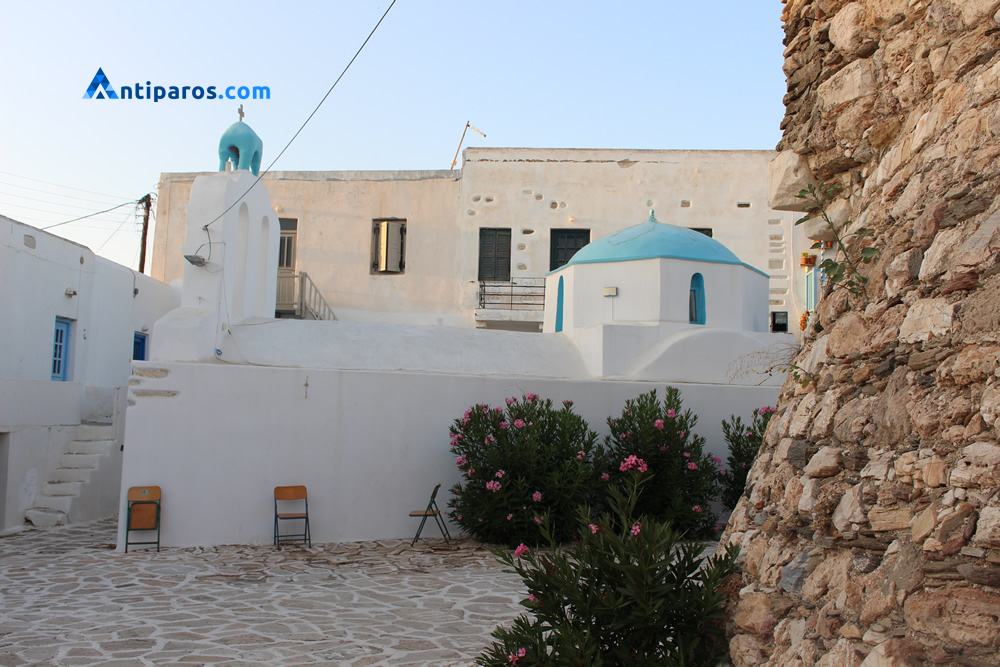 Διαβάστε αυτή τη σελίδα στα:

Ελληνικά (Greek)