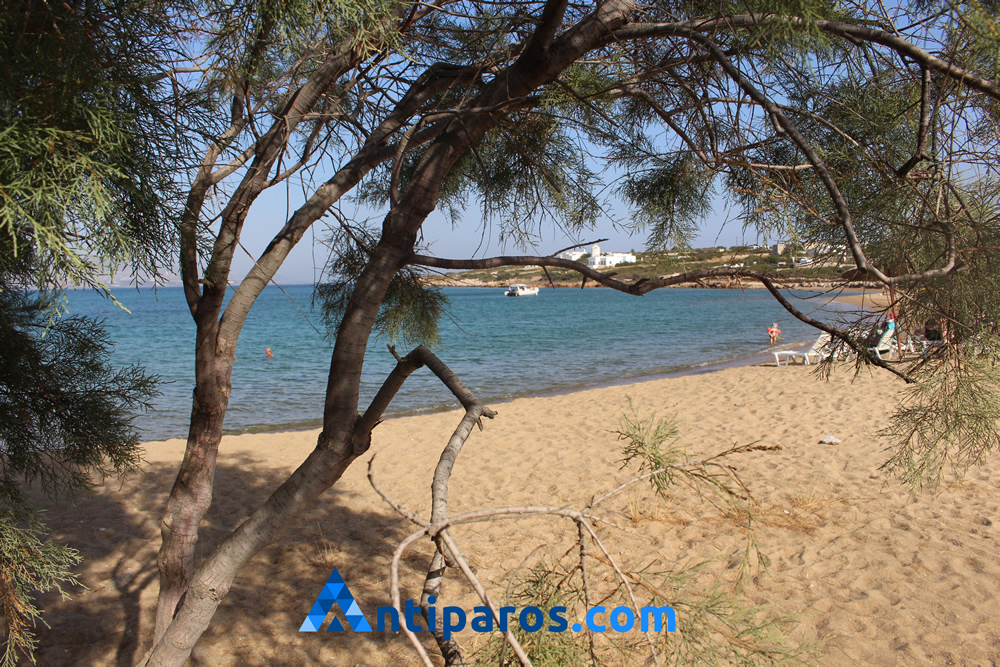 Glyfa beach is a sandy beach on the southern area of Antiparos facing east towards Paros island.
Glyfa beach is located at a distance of 3.5km from Antiparos town in a rural setting offering a peaceful beach escape for travelers looking for a hideaway.
Glyfa is ideal for families and children to play in the sand and swim in the sapphire waters. Access to the beach is easy. There are some trees that provide shade from the sun in the hours when it gets stronger.
This picture perfect setting is known for its unspoiled natural surroundings, the crystalline waters, golden sand beaches and a view of Paros Island.
Delicious local dishes are available in nearby taverns.
A few hotels are situated close to the beach and can accommodate other amenities you may be looking for.
In 2017 it had some umbrellas and sunbeds that were free of charge. Up until 2016 there was a cafe and a windsurfing school. These were not operating in 2017 so it may be useful to take some supplies with you. In 2018 the umbrellas and sunbeds are all gone.
The beach is close to other important locations such as the Antiparos cave so it can be taken into account for planning excursions.
There is a municipal bus stop.
Διαβάστε αυτή τη σελίδα στα:

Ελληνικά (Greek)