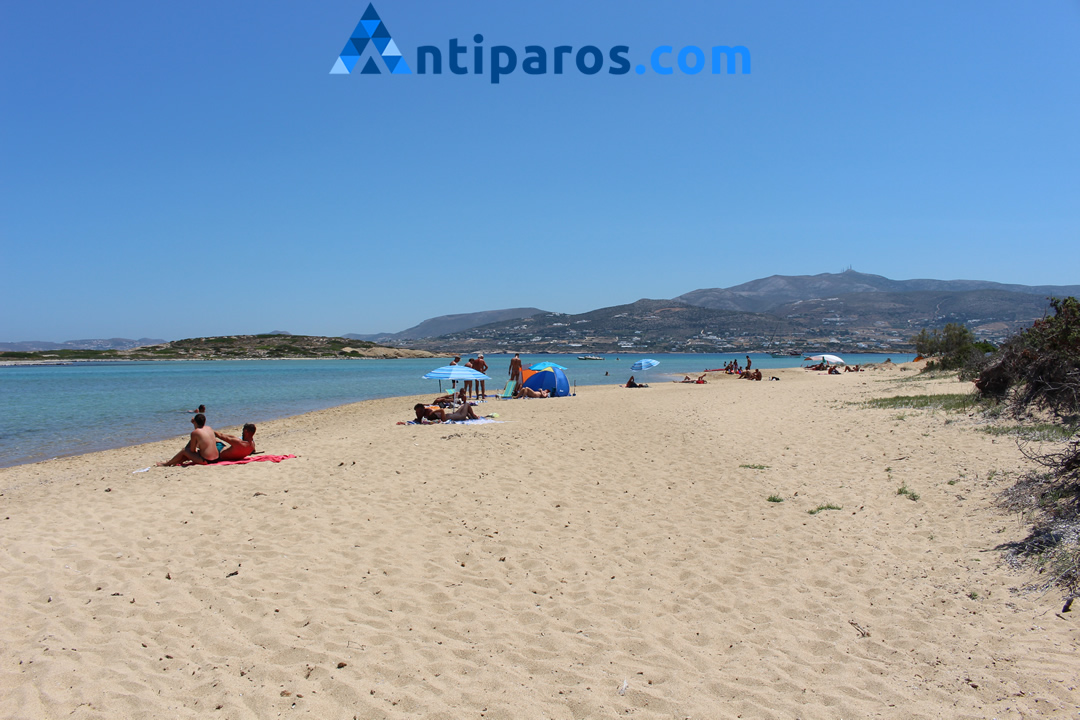 Camping beach is a sandy beach with shallow and clean waters. The beach is known as camper or camping beach and is one of the most popular beaches on Antiparos island.
It is located next to the camping site, about 100 meters on foot from Antiparos town (Chora), the only village and port of Antiparos.
This is a camper and naturalist beach haven since the 1970's. It gathers many young people, as is naturally expected, and nudism is officially permitted on a section of the beach.
It offers the traveler a relaxing environment with cerulean waters, long sandy beaches and a laid back atmosphere for the ultimate relaxing experience.
Tents are on site for bathers to enjoy some shade from the hot sun and is the perfect location for travelers seeking few nights stay on the beach.
Διαβάστε αυτή τη σελίδα στα:

Ελληνικά (Greek)