Antiparos has a Mediterranean climate plentiful with sunshine, mild temperatures and a limited amount of rainfall. Weather in Antiparos has all the right ingredients for a perfect vacation destination.
Sun, especially in the Summer during the hours of 10 a.m. and 4 p.m., is very strong even on cloudy days. You should always wear sunscreen.
The summers are long, hot and dry and cooled by seasonal winds called the meltemi. These sea breezes blow from north and north-west. Luckily the winds are at their peek in July and August when they are needed most. Meltemia are stronger in the morning and noon and lower during the night.
Extreme conditions with very strong winds may stop temporarily the ferry boats from reaching Paros and then Antiparos. Strong winds of 7-8 beaufort and up will keep ships at ports.
The temperatures during the summer months will rarely fall below 20°C even at night and rainfall is uncommon.
Mid-May to Mid-September the climate is warm and very dry. High temperatures during the summer are at about 30°C but can sometimes go up to 35°C-36°C.
Winters are mild and wet with temperatures generally in the low to mid-teens. A sunny day can sometimes creep up towards 20°C.
December is the wettest month of the year and strong storms in the Mediterranean are most common during this time. These storms bring some unpleasant weather with strong winds and a lot of rain. The Island is typically quieter this time of year.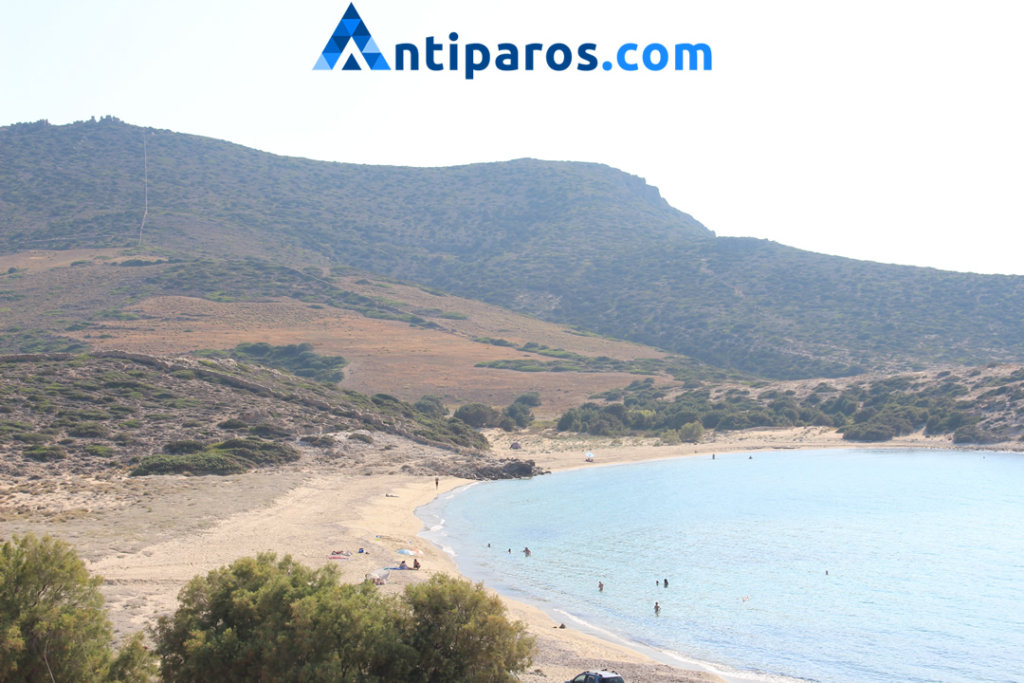 Antiparos Monthly Temperature Averages
| | |
| --- | --- |
| Month | Temperature |
| January | Low 08°C – High 10°C |
| February | Low 08°C – High 10°C |
| March | Low 10°C – High 13°C |
| April | Low 14°C – High 17°C |
| May | Low 17°C – High 20°C |
| June | Low 21°C – High 24°C |
| July | Low 24°C – High 26°C |
| August | Low 24°C – High 26°C |
| September | Low 21°C – High 23°C |
| October | Low 20°C – High 22°C |
| November | Low 16°C – High 18°C |
| December | Low 11°C – High 13°C |
Διαβάστε αυτή τη σελίδα στα:

Ελληνικά (Greek)