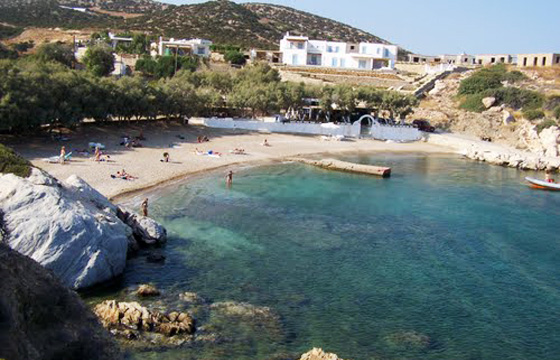 Apantima beach a charming pebbly beach with crystal clear waters and a rocky sea bottom.
The beach is located immediately after the intersection leading to Antiparos Cave.
This picturesque refuge of scenic calmness is set in a magnificent cove fully protected from the summer winds.
One of the island's best restaurants is located right above the beach and offers visitors a wonderfully delicious selection of local specialties and drinks.
Apantima beach is organised (Beach House charges 10 euro per person) and has a beach bar and restaurant.
There is a municipal bus stop.
Διαβάστε αυτή τη σελίδα στα:

Ελληνικά (Greek)