Beach House Antiparos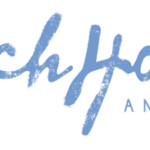 HIDDEN INSIDE THE SANDY COVE OF APANTIMA, BEACH HOUSE ANTIPAROS IS A LEISURE DESTINATION OPEN TO ALL, SITUATED ON THE ISLAND'S BEST-SHELTERED BEACH.
DISCOVER AN ALL-DAY SUMMER HANGOUT, HOME TO ONE OF ANTIPAROS' BEST RESTAURANTS AND BEACH BARS, AS WELL AS NINE SUPERIOR SUITES FACING THE SEA.
ENHANCE YOUR STAY OR VISIT WITH OUR WELLNESS PROGRAM, BEACH ACTIVITIES, CONCIERGE SERVICES AND CHILDREN'S PLAYGROUND — AND DON'T FORGET TO BROWSE OUR CONCEPT STORE OFFERING UNIQUE DESIGN AND FASHION ITEMS.
OPEN MAY 15TH TO OCTOBER 3RD 2017