ANTIPAROS Wedding and event Information
Antiparos island is the perfect destination for your wedding, baptism, birthday, anniversary or any other event. A wedding in Antiparos is something you and your guests will never forget.
Antiparos is a small beautiful island located southwest from Paros island in the Cyclades islands of Greece. The calm Cycladic landscape, with the scattered churches, the unique cave and the Venetian castle in Antiparos town, is ideal for sightseeing. The variety of the coast and the nearby small islands, where golden sand beaches give way to small remote bays with blue-green waters and sea caves, offer an experience and beauty you will always remember.
Many weddings take place in Antiparos every year with couples from Greece or many countries around the world getting married on the romantic island.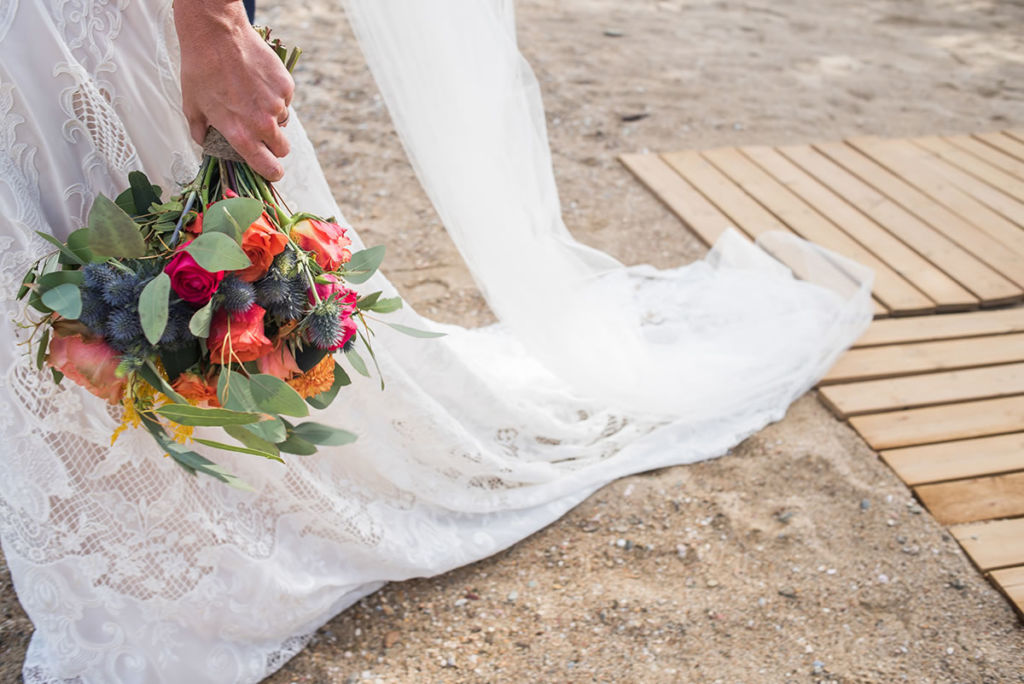 Wedding in Antiparos
Whether you want to have a small ceremony by the pool or a christening by the sea, have a company getaway or retreat, renew your vows or have a big birthday party there are a lot of places to choose from on Antiparos island.
There are a lot of locations and options available for weddings and other events such as traditional churches, the Antiparos Cave or secluded sandy beaches. You can choose to have your event from a variety of stylish villas or hotels, restaurants and bars or even on an isolated island nearby like Despotiko where you can only reach the remote beach by boat.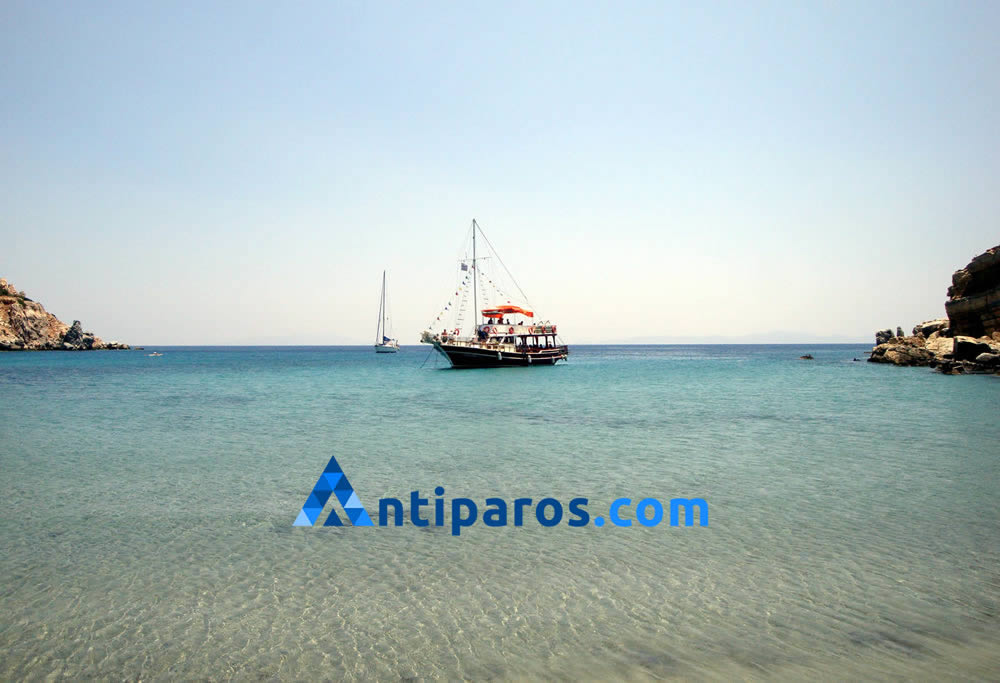 Every year there are many couples that choose Antiparos for their luxury 300 people wedding or even for their intimate elopement wedding for 2. What would be more romantic than a Greek island wedding? There can be 3 possible wedding ceremonies in Antiparos and Greece: Christian Orthodox, Catholic  and civil.
The weather is pretty good on Antiparos island from May until September with very little to no rain so get ready for an outdoors wedding or event. In May and September it may be a bit chilly late at night.
You will find your perfect location at Antiparos. Your dream wedding or event is waiting for you at Antiparos island.
FIND A church FOR YOUR wedding IN Antiparos
Antiparos has about 50 churches that are between the main attractions of the island. The island of Antiparos has a beautiful collection of main churches, but you will be equally embraced by many smaller and equally charming churches built in the same Cycladic style as you walk the streets of the island.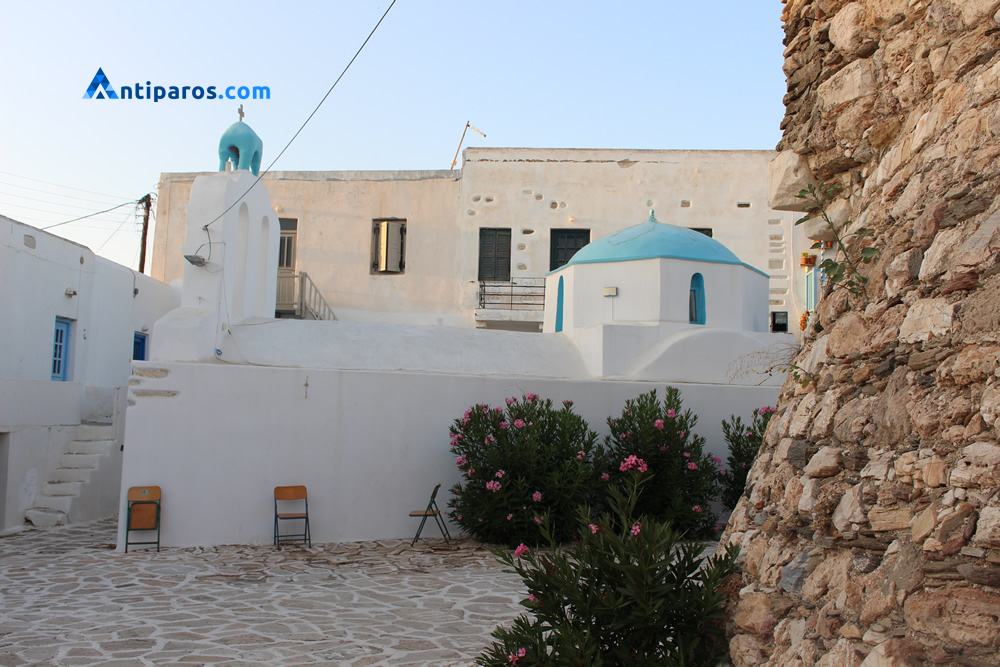 You can see the first church even before you arrive on Antiparos port. While being on the ferry from Paros to Antiparos you can see the church of Agia Marina.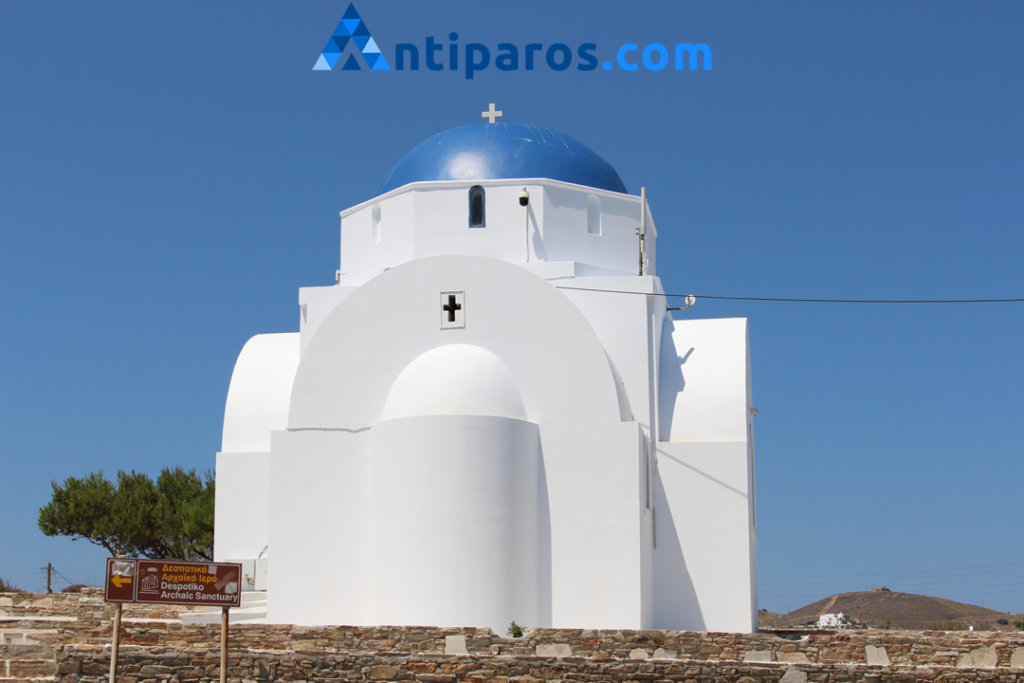 The churches appearance bear witness to the typical characteristics of the Cyclades. Their colors are almost always white and blue.
You can choose to have your wedding in Antiparos at one of the public churches or you can even select to rent a luxurious Cycladic villa. A perfect summer holiday villa with quaint little chapel can be ideal for the Greek island wedding you have been dreaming of.
Who to contact if you want to book your wedding in Antiparos
If you are interested in having a Greek Orthodox marriage or baptism ceremony then you should contact Protopresbyter [archpriest] Father Dimitrios Kydonieus. The ceremonies can be performed at any of the chapels and churches on the island, upon arrangement with Father Kydonieus.
If you are interested in a Catholic ceremony then you must contact the Church of Saint Anthony in Paroikia Paros. The priest can travel to Antiparos and other nearby islands to perform a ceremony. Telephone number: +30 2285 023045
If you are interested in a civil ceremony then you should contact the Municipality of Antiparos at these telephone numbers: +30 22840 61570 or +30 22840 28261.
Here are a few of the most known churches on Antiparos island:
Antiparos.com offers a brief guide containing the most important churches and chapels on Antiparos. Of course there are many more churches on the island. Some of the churches are private property.
You will probably need to hire a wedding or event planner if you are not from Antiparos or Paros. Wedding planning services are required so you can get the best results in the shortest amount of time possible.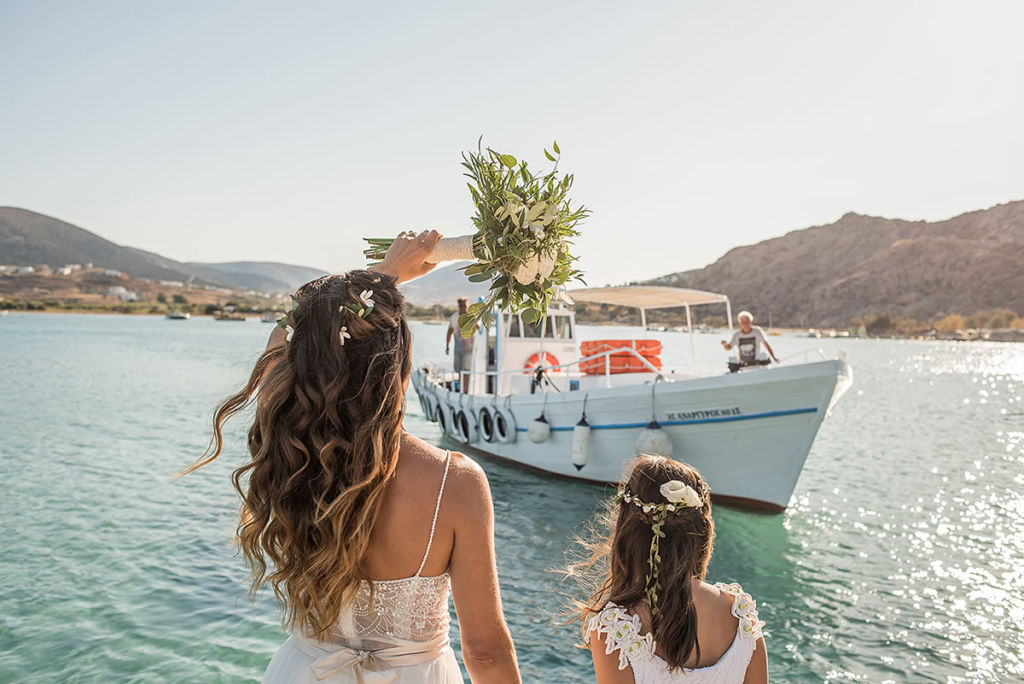 key points to consider for your Antiparos wedding, party or event:
Wedding in Antiparos KEY POINTS:
Preparing the necessary paperwork and legal documents
Finding the right ceremony and reception venue
Find out if rice throwing is allowed and where exactly in the venue
Finding and hiring the wedding professionals and service providers
Catering and menu preparation
Wedding cake and traditional sweets preparation
Bartenders and a wedding bar (champagne, wines, premium brand liquors, drinks and cocktails)
Wedding equipment (tables, chairs, bar, dance floor, lights, speakers)
Flower decoration and bridal bouquet
Beauty services (hair styling, makeup artist, nails)
Music (DJ, live bands and dancing performances)
Photographer and videographer (Wedding photography and video, drone, next-day shooting)
Boat and ferry boat hiring for the day of the wedding if necessary
Special requests (fireworks, photobooth, etc.)
Pre-wedding activities and parties
Rehearsal dinner (it is not accustomed in Greece but can be arranged)
Gifts, giveaways for your guests
Kids activities (entertainment, play area, balloons, gift bags)
And of course wedding or event planners to take care of the above more easily!
Antiparos wedding and event related key points
Travel arrangements for you and your guests (airplane or ferry ticket bookings, transfer to/from Antiparos or Paros ports or the Paros airport)
Accommodation for you and your guests (rooms, hotels, villas)
Car and vehicle rentals
Sightseeing, tourist information and concierge services
Of course we assume your wedding invitations, wedding bands, wedding dress and shoes and groom's outfit and shoes are taken care of before you leave for Antiparos island.
The easiest and cheaper choice is to use local vendors and services as much as possible. If you happen to have very special requests then you may have to source some of the items like the cake, flowers, sound systems, speakers, DJ set, lighting etc. from Athens-based venues and vendors.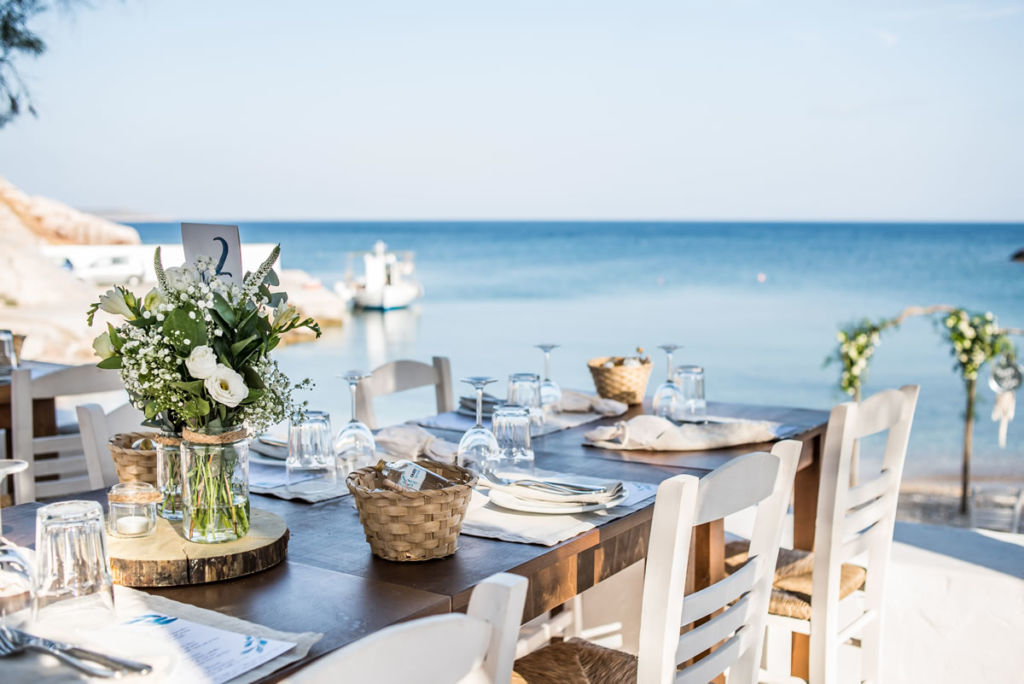 WEDDING IN Antiparos: 2021 List of VENUES AND vendors
(PLUS A FEW FROM the nearby island of Paros):
WEDDING AND EVENT Venues
(Most of the venues below offer accommodation and wedding reception services and catering. Some also have a small private chapel for ceremonies.)
Hotel Kastro Antiparos (https://www.antiparosgreece.com/)
Dolphin Antiparos (https://www.dolphinantiparos.gr)
Beach House (https://beachhouseantiparos.com/)
Villa Manto (https://www.antiparosvillamanto.com)
Kouros Village (http://www.kouros-village.gr/)
Big Blue Antiparos (http://bigblueantiparos.gr/)
Yam (http://yamantiparos.gr/)
Soros Beach (https://www.sorosbeach.gr/)
Fanari Beach (https://www.fanaribeach.gr/)
Sinioris Taverna (http://sinioristaverna.gr/)
OLIAROS Properties (https://oliarosproperties.com/)
EVENT Catering
Aliprantis Catering (www.cateringparos.gr/gr/english.php)
Boogaloo (http://boogaloo.gr/wedding-parties.html)
Wedding Cake and Sweets
Tserki (http://tserkiparos.com/)
WINE
Louridis Winery (https://www.louridis.gr/)
Pre-wedding cocktail party
Sunset Deseo (http://www.sunsetdeseo.com/)
Soros Beach (https://www.sorosbeach.gr/soros_beach_weddings/)
Boogaloo (http://boogaloo.gr/pre-wedding-parties.html)
Cocktail bar catering
Boogaloo (http://boogaloo.gr/cocktail-bar-catering.html)
Wedding Photography
Nektarios Maniatis (https://nekmaniatis.com/)
CP Sofikitis (https://www.cpsofikitis.com/)
Arte Cinematica (https://www.artecinematica.com/)
Anestis Papakonstantinou (https://www.anestispapakonstantinou.com/)
Anna Roussos (https://annaroussos.com/)
Yiannis Alefantou (https://www.alefantou.com/)
Sandy and Odysseas (https://www.sandyandodysseas.com)
Simeonidis Xrisovalantis (https://www.valantiswedphotos.com/)
Phocaeus Photography (https://phocaeus.com/)
Labrini Sotiriou (https://labrinisotiriou.com/)
Wedding Video
Wed Cinematics (https://wedcinematics.com/)
CP Sofikitis (https://www.cpsofikitis.com/)
George Zorbas (https://georgezorbas.com)
Arte Cinematica (https://www.artecinematica.com/)
Manos Mandilaras Cinematics (https://www.mandilarasmanos.com/)
Wedding planners – Event planning
Antiparos Weddings (http://www.antiparosweddings.com)
Rock Paper Scissors (https://rpsevents.gr/)
La Fete (https://lafete.gr/)
HAMA (https://www.hamaevents.com/weddings/)
Kallina Weddings (https://kallinaweddings.gr/)
White Ribbon Boutique Events (https://whiteribbon.gr/)
Flowers/Florists
Dianthos – Paros Flowers (http://www.parosflowers.gr)
Chaniotis The Flower Workshop (https://www.instagram.com/chaniotis.the_flower_workshop/)
Hair Styling
Maria B. (https://www.facebook.com/mariabhair/)
Frantzeska Koukoula (https://www.fmakeup.gr/)
Makeup Artist
Pelagia Papadaki (https://www.facebook.com/people/Pelagia-Papadaki/100005533785404)
Frantzeska Koukoula (https://www.fmakeup.gr/)
Nails
Antiparos Beauty Studio – Flora Kritikou (http://antiparosbeauty.gr/)
DJ
–
Various Equipment
Whiteball (http://www.whiteball.gr/)
Boogaloo Event Rentals (https://boogalooeventrentals.gr/)
(If you think we have missed a venue or vendor please let us know!)
Traditional Antiparos Wedding Reenactment
Watch below a video (in Greek) from the reenactment of a traditional Antiparos wedding. The wedding takes place in Antiparos town and in Antiparos castle (Kastro).
Διαβάστε αυτή τη σελίδα στα:

Ελληνικά (Greek)