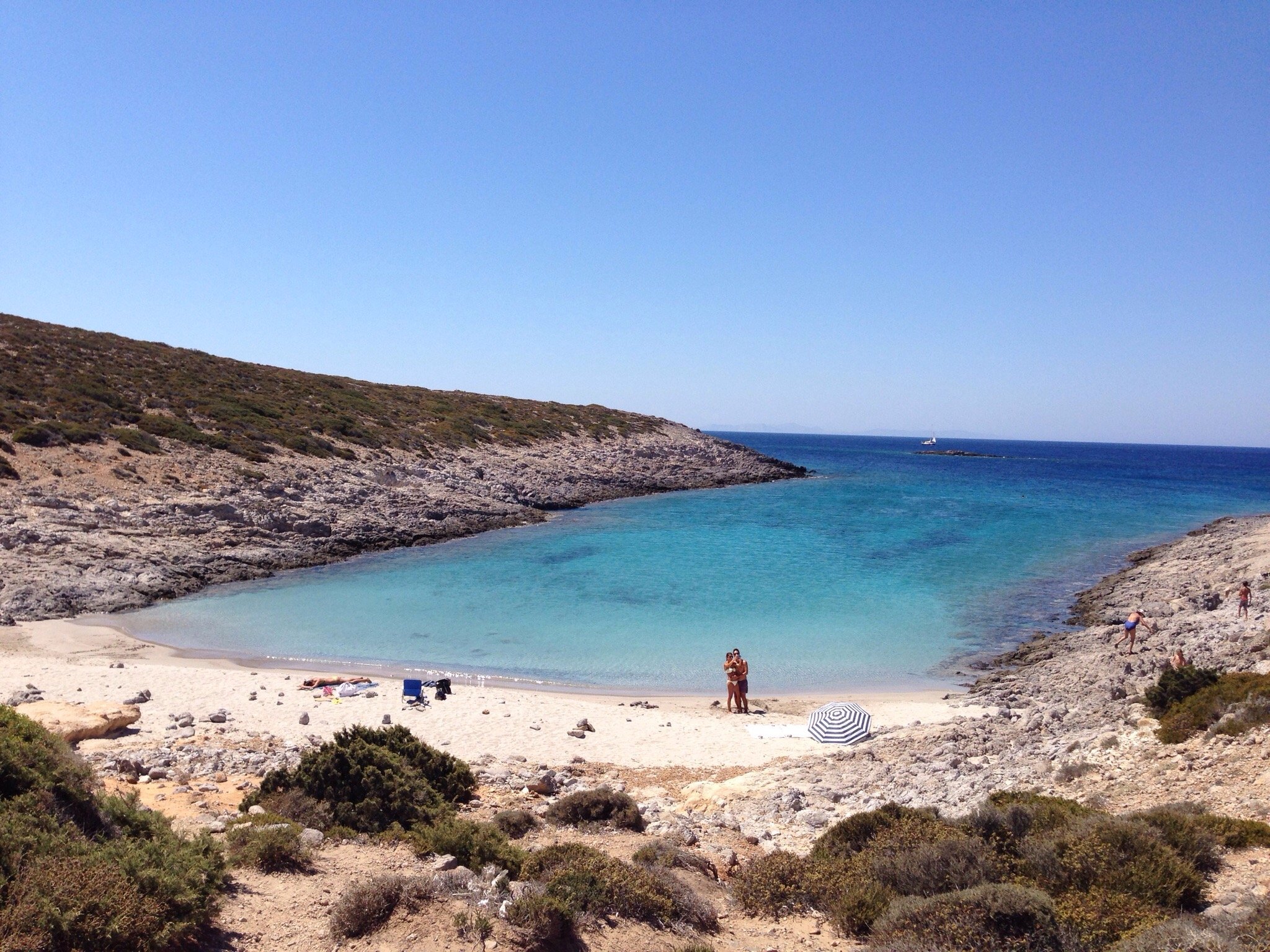 Faneromeni beach is at the southern part of Antiparos. It is a very small sandy beach at the end of a long rocky road. You will probably need a car to get there.
The beach is just under the church of Faneromeni. Faneromeni beach is a sheltered haven offering tranquillity and incomparable dives.
Faneromeni is not an organised beach, there are no sunbeds, umbrellas or a beach bar.
The beach is also known as the "Tou Garbi to avlaki beach".
Διαβάστε αυτή τη σελίδα στα:

Ελληνικά (Greek)