The Agia Marina church is located right in front of the Antiparos port when you arrive with the ferry boat from Paros.
Its name day is celebrated every year on July 17.
The celebrations begin on 15 July and wrap up on 17 July. The happenings  include sailboat races, road, swimming and cycling races, music concerts, theater, dance performances presented by local dance groups, a celebration with Greek local food and drinks as well as island and popular music. Most events take place in the Agia Marina square, at the Port and in Antiparos town.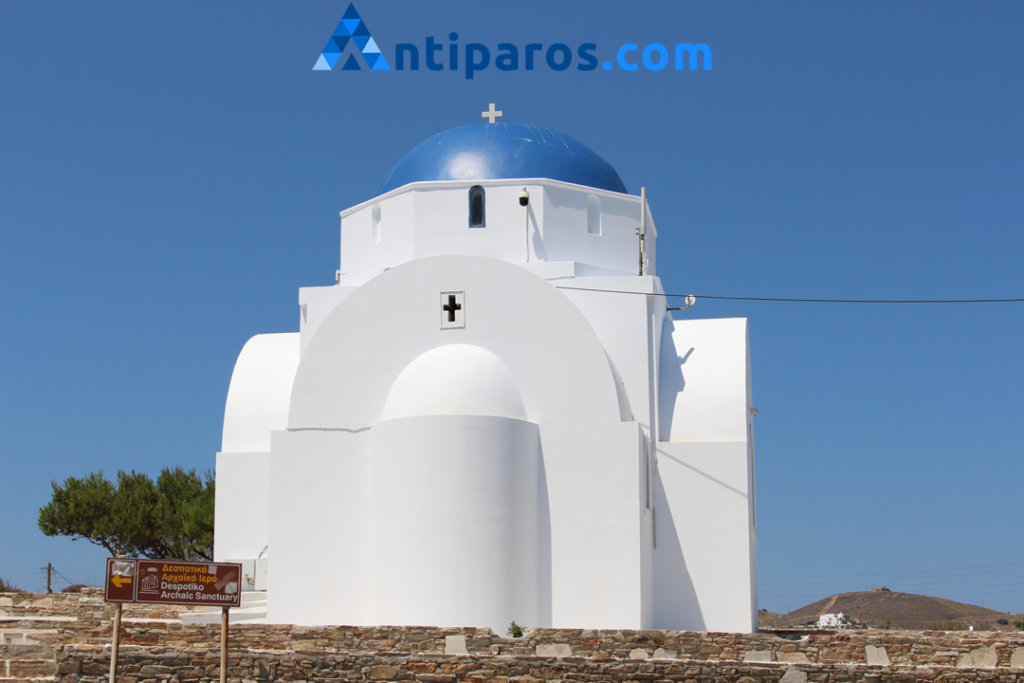 Διαβάστε αυτή τη σελίδα στα:

Ελληνικά (Greek)