The Agios Ioannis Spiliotis Church is situated next to the entrance of Antiparos cave.
Agios Ioannis Spiliotis connects internally with the smaller and older (350 years old) chapel of Zoodochos Pigi.
The church has given its name to the entire location, which is named 'Vouno tou Agiou Ioanni.
Its name day is celebrated every year on May 8.
The church of Agios Ioannis was renovated in 1714 by Neofytos Mavrommatis, Church Bishop of Nafpaktos and Arta, who pieced together a painting of the Saint, which had been broken into two.
Agios Ioannis Spiliotis church was again recently renovated and is more beautiful than ever.
A festival is held at the church every year, on May 7th and May 8th, with local food and drinks.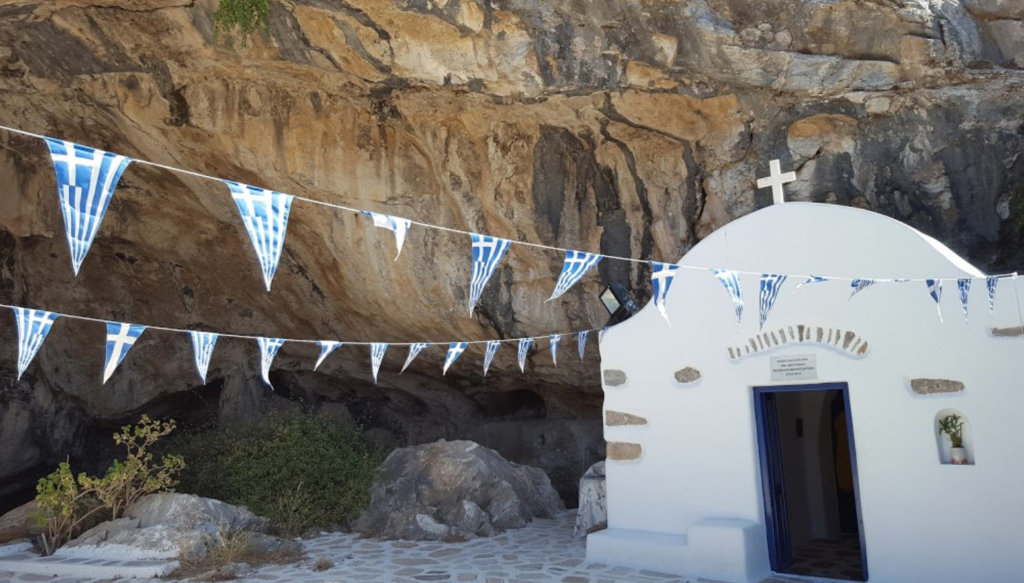 Διαβάστε αυτή τη σελίδα στα:

Ελληνικά (Greek)