Agios Nikolaos church is located in Antiparos town and specifically inside the Antiparos castle.
The church was built in 1703, as revealed by the inscription above the west door of the church. The year 1783 appears on the transom of the north door.
Inside Antiparos castle you can also find these churches: Prodromos, Gennisis of Christ, Agios Antonios, Evaggelistria and Agios Athanasios.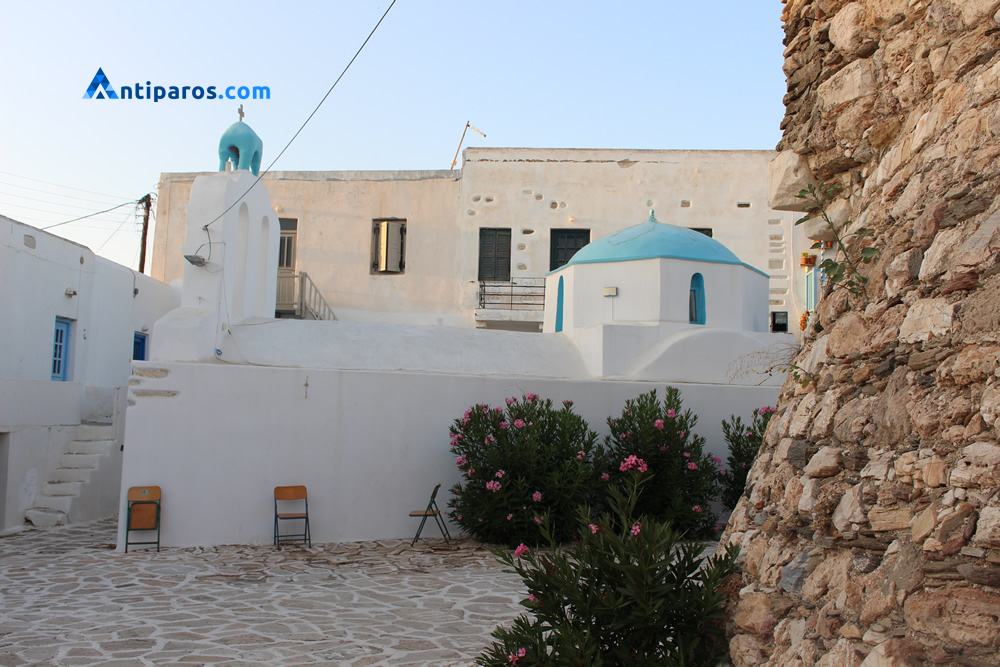 Διαβάστε αυτή τη σελίδα στα:

Ελληνικά (Greek)