Twelve smaller volume ambulances, suitable to operate on the small islands of the South Aegean with road networks and settlements that present peculiarities, strengthening the fleet of EKAB that plays a key and critical role in the health shield of the islanders, were delivered yesterday to the Mayors of 12 islands in Cyclades and Dodecanese. Among the islands that received an ambulance was Antiparos.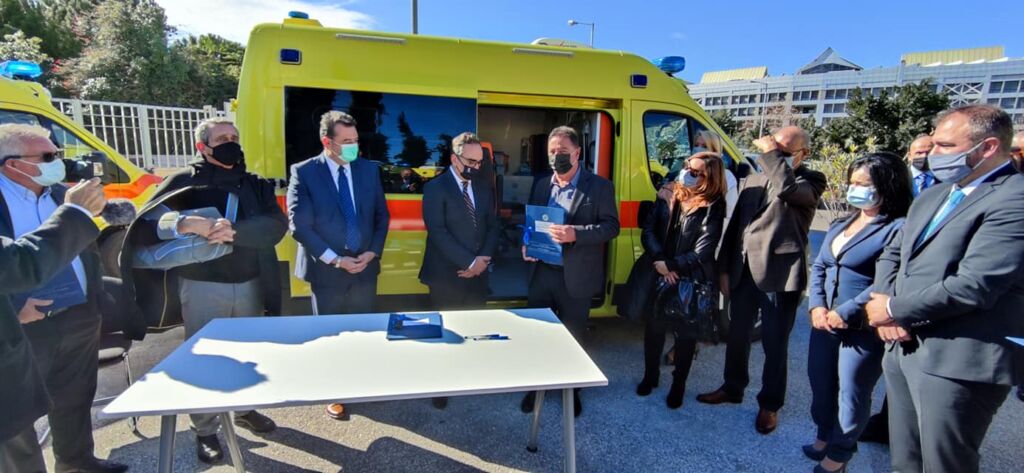 The supply of ambulances was financed with European funds of the Regional Operational Program "South Aegean 2014-2020" (ESPA).
The ambulances were handed over by the Deputy Minister of Health, Vassilis Kontozamanis, the Regional Governor of the South Aegean, George Chatzimarkos, and the Commander of the 2nd RAE of the Piraeus and the Aegean, Christos Roilos.
The 12 small ambulances were given to Antiparos, Lipsi, Megisti, Amorgos, Kimolos, Kythnos, Folegandros, Donoussa, Iraklia, Thirasia, Schinoussa, and Koufonissi.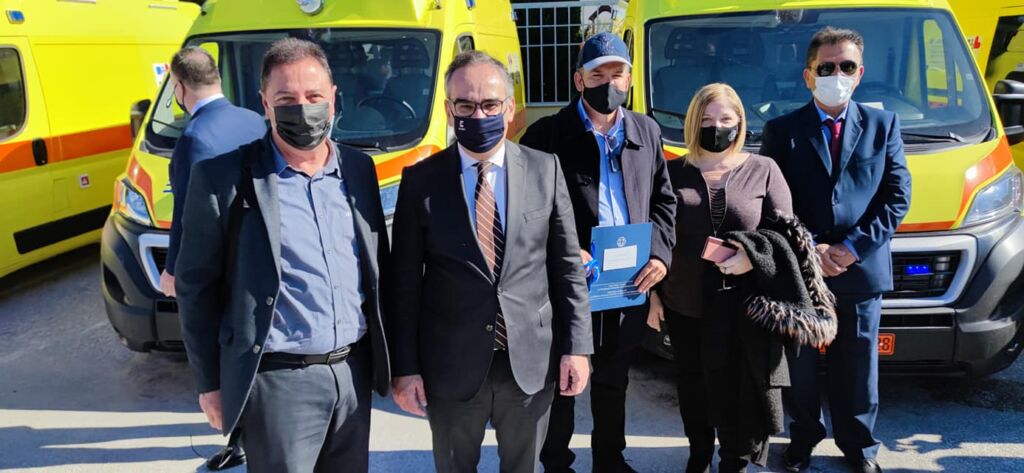 During the handover ceremony, which was attended by the Mayor of Antiparos Anastasios Faroupos, the Deputy Minister of Health stated:
"We have the pleasure to deliver 12 modern small ambulances fully equipped for small islands of our Aegean, the supply of which was financed by funds of the NSRF of the South Aegean Region.
It's an important day for the Health System. It marks the unwavering decision of the Government not to leave any of our fellow citizens helpless, even if they live in the most remote part of our Homeland.
We continue our efforts to provide upgraded and quality health services. In this context, we have already worked out in collaboration with the Ministry of Shipping and Island Policy and we will soon present the incentive plan for the strengthening and staffing of health structures in island, remote and barren areas of our country ".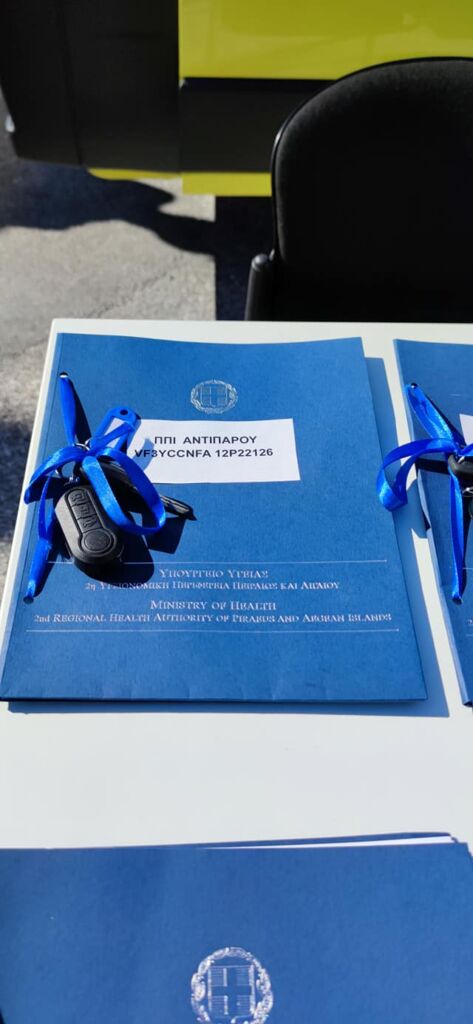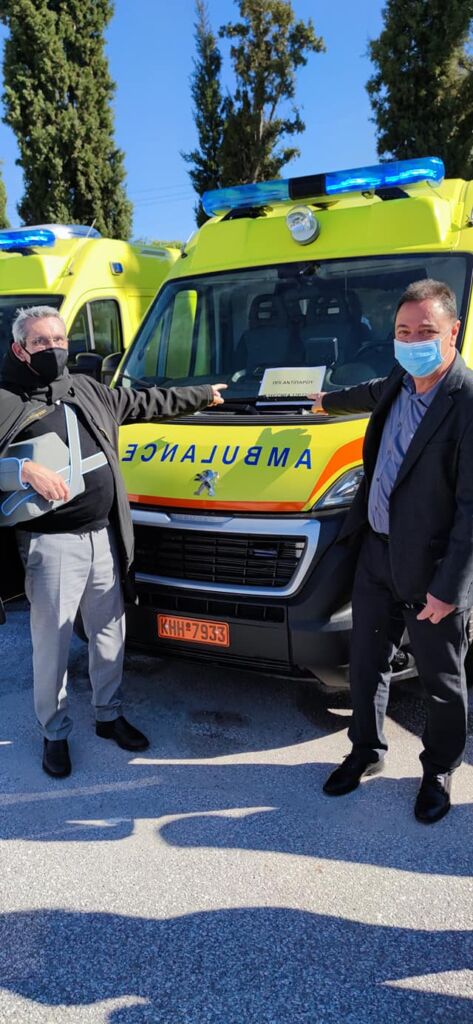 Διαβάστε αυτή τη σελίδα στα:

Ελληνικά (Greek)