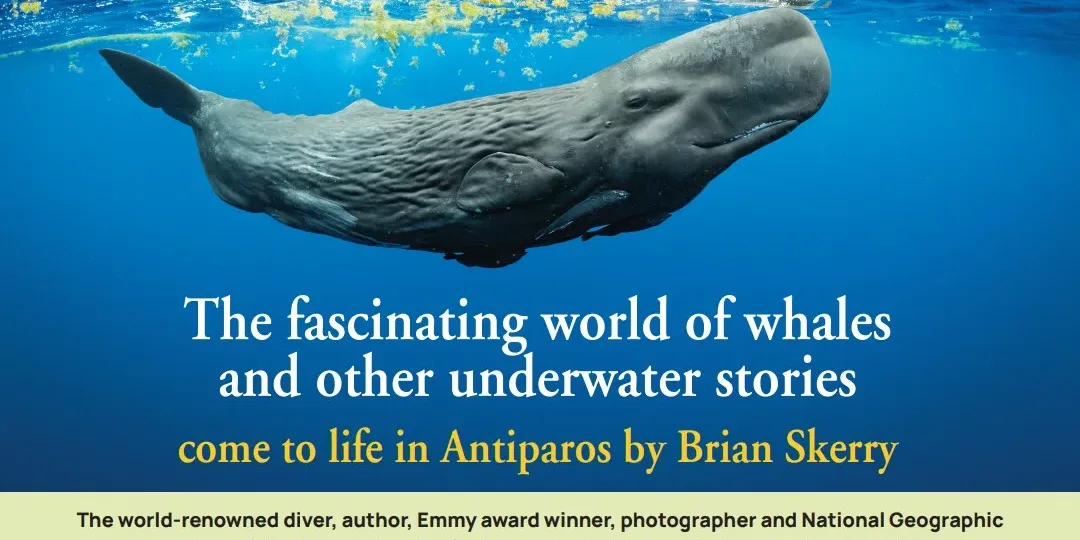 The world-renowned diver, author, Emmy award winner, photographer, and National Geographic explorer, Brian Skerry in an exclusive presentation in Antiparos on July 11, 2023!
Brian, invited by Greek National Geographic explorer Theodore Anagnostopoulos, will talk about his latest film, "Secret of the Whales," produced by James Cameron, which captivates audiences worldwide with its breathtaking footage taken tens of meters below the ocean's surface. The event will showcase photographs and selected excerpts from the documentary, and Brian will answer questions regarding the incredible stories he has experienced and the lessons learned from his rich 30-year body of work in the oceans.
The event is co-organized by the Municipality of Antiparos, the Social Enterprise En Plo, SciCo, and the Cyclades Preservation Fund (CPF), aiming to inform and raise awareness among the residents and visitors of Antiparos about the marine wealth of the Cyclades and the Aegean Sea, as well as promote actions for its protection.
Event venue: Antiparos, courtyard of the Elementary School
Date and time: July 11th at 9:30 PM.
Free of charge.
Διαβάστε αυτή τη σελίδα στα:

Ελληνικά (Greek)