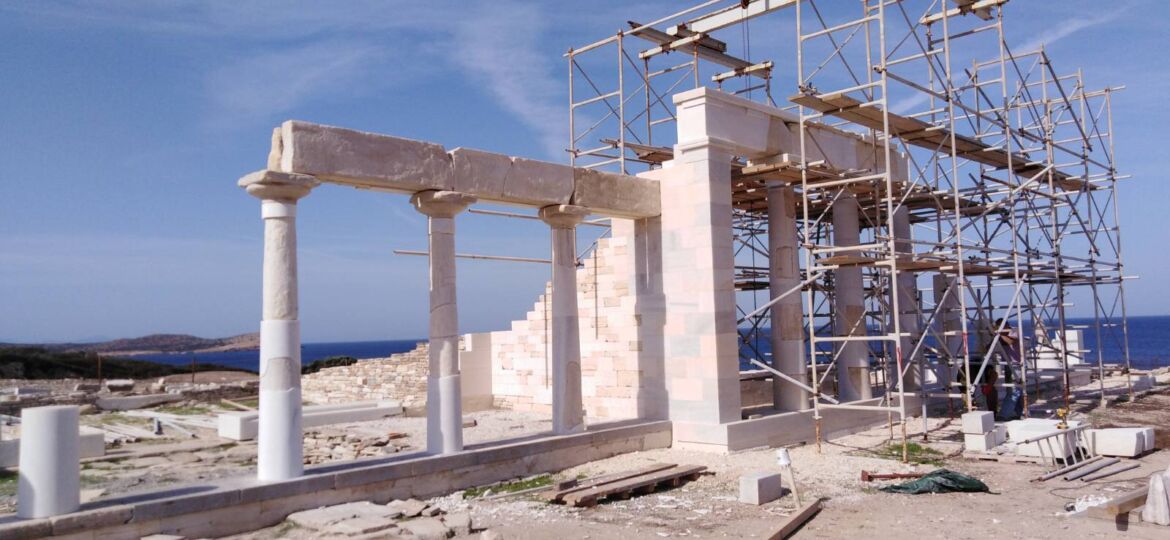 On July 28 at 9:45 am, a visit will be organized to Despotiko by the Friends of Paros and Antiparos to see the evolutions of the archaeological site of the Temple of Apollo.
The appointment is in Agios Yorgos, in Antiparos. Let us be punctual! A fee of 20 euros (including the crossing from Agios Yorgos to Despotiko) is required.
Yanos Kouragios and his assistant Kornelia Daifa will give the presentation in English and Greek.
Le 28 juillet prochain à 9h45 une visite sera organisée à Despotiko pour voir les évolutions du site archéologique du temple d'Apollon.
Le rendez-vous est à Agios Yorgos, à Antiparos. Soyons ponctuels!
Une participation aux frais de 20 euros (incluant la traversée de Agios Yorgos à Despotiko) est à prévoir.
Yanos Kouragios et son assistante Kornelia Daifa feront la présentation en Anglais et Grec.
Διαβάστε αυτή τη σελίδα στα:

Ελληνικά (Greek)