Return to Directory
Antiparos Vibes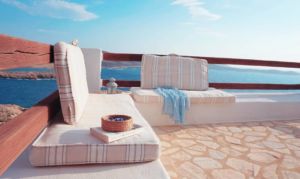 Description
F̳o̳r̳ a̳:
Cᴏᴢʏ Fᴀᴍɪʟʏ Rᴇᴛʀᴇᴀᴛ
Rᴏᴍᴀɴᴛɪᴄ Gᴇᴛᴀᴡᴀʏ
Vᴀᴄᴀᴛɪᴏɴ ᴡɪᴛʜ Fʀɪᴇɴᴅꜱ
Rᴇʟᴀxɪɴɢ Cᴏʀɴᴇʀ
Dreaming of a cozy family retreat, a romantic getaway, a friends' reunion place, or an inspiring corner to relax? Antiparos Vibes apartments will bring you the experience!
Abundance of breathtaking scenery landscapes with luminous and radiant sky, clear-water beaches, numerous hiking paths & local delicacies restaurants are here waiting for you!
Further, ancient history of Greece is just across the channel, where you can take a leap into the past, by visiting the Ancient Apollo temple, founded at 500BC.
Antiparos Vibes apartments can be your vacation to nirvana. We welcome you to spend time in the exotic Antiparos Island. To meet the apartments' Cycladic Vibes both the Blue Sea Vibes' and the Sunset Vibes' apartments provide our guests breathtaking 180+ degrees views, of the Mediterranean Sea, Cycladic islands, days with stunning sunsets & radiant sunrises & nights with sky full of stars or captivating moonlight..
No need of any concern, as we provide you with all the essentials. We offer insightful information on local history, areas of interest on Antiparos and neighboring islands and eating choices. Coming back to Antiparos Vibes resort after a day at the sea you have several cozy places to sit and relax, the front deck overlooking the coastline or viewing the neighboring islands as Sifnos, Ios , Serifos or the apartment's lounge with a touch of Cycladic interior design.
That's the full Antiparos Vibes experience to treasure this summer which we'd love to share it with our guests!