Return to Directory
Camping Antiparos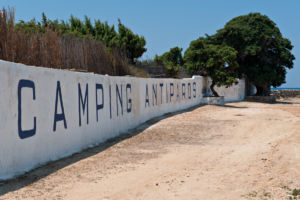 Description
Camping Antiparos lies hidden in greenery, near a beautiful beach in the north of the Cyclades island Antiparos.
Built in the 70s the camping ground hasn't lost it's charm. Every year, people from all over the world travel here to seek a way back to nature and freedom.
The camping site lies directly by the sea, only a few 100 meters away from the centre of the town of Antiparos.
The camping ground offers relaxation as well as different kinds of activities for singles and family travellers.