Visit to Despotiko archaeological site
26 July, 2018 @ 6:30 pm
15€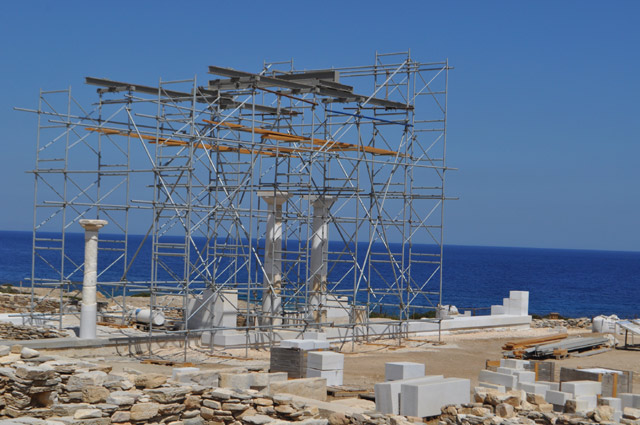 Visit to Despotiko, rendezvous at 6 pm, port of Agios Georgios on Antiparos, followed by a glass of friendship at Despotiko itself; for those who wish, diner in Agios Georgios, during which will be exposed the action "Treasure Hunt"
New visit at 6:30 pm at the site of Despotiko with the archaeologist Yannos Kourayos, followed by a drink enlightened by the full moon and for those who wish, dinner at Agios Georgios, during which our proposals to support further archaeological heritage renovation activities will be presented to you.
The contribution of this visit is 15 € (which includes the cost of the Agios Georgios – Despotiko crossing).
The presentation of the site by the archaeologist will be in English. If you are interested in a presentation in another language, please let us know. We will try to organize a third visit after August 19th.
The boat for Despotiko where the temple is located will leave at 18:30. Please try to take the boat on time from Paros to Antiparos. If necessary, call 6984495543.
Διαβάστε αυτή τη σελίδα στα:

Ελληνικά (Greek)
You can find here all the events at Antiparos island in Cyclades, Greece.
Art, cinema, theater, concerts, history, sports as well as traditional and religious events, all are here.
Βρείτε εδώ όλες τις εκδηλώσεις στο νησί της Αντιπάρου στις Κυκλάδες.
Θα τα βρείτε όλα εδώ: τέχνη, σινεμά, θέατρο, συναυλίες, ιστορία, αθλητικά γεγονότα καθώς και παραδοσιακές και θρησκευτικές εκδηλώσεις, κτλ.