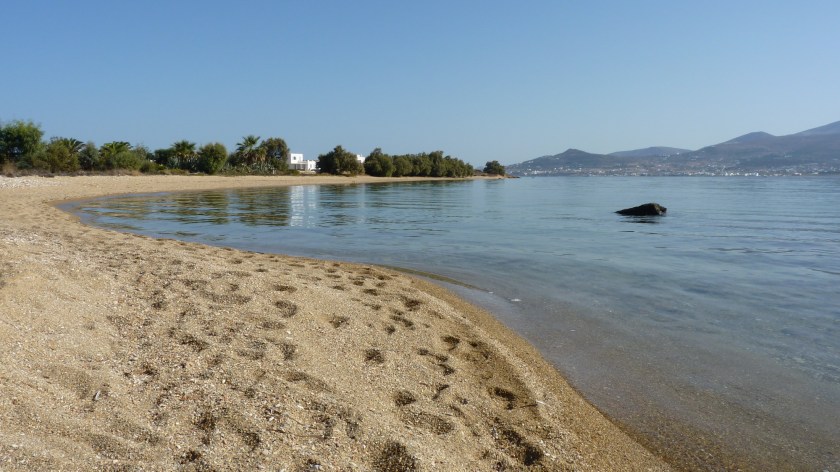 Panagia beach is one of the most picturesque beaches on Antiparos island. It is close to Antiparos town (approximately 1 km to the south) and sometimes it is called Psaraliki beach 3. Panagia can be found after passing the two main beaches of Psaraliki.
Panagia beach offers a beautiful setting with a large bay and a peaceful atmosphere. The beach has azure waters, fine golden sand and a feeling of serenity that you won't want to leave.
Swimming in the cerulean waters and resting beneath the shading trees provide a perfect escape. Panagia beach has big trees that provide nice shade.
A tavern close by will serve mouth-watering Greek dishes inviting its visitors for a delicious experience of local flavor.
This location is a perfect choice for those looking for some privacy and calming atmosphere.
There is a municipal bus stop.
Διαβάστε αυτή τη σελίδα στα:

Ελληνικά (Greek)