Cine Oliaros in Antiparos town released the movie schedule for the week 21 to 27 August, 2017.
All cinema screenings start at 22:30 and entrance is free for all movies.
In general movies are in English language with Greek subtitles.
These are the movies that Oliaros cinema will be screening this week in Antiparos:
Monday 21 August: Birdy (1984)
Tuesday 22 August: Dirty Harry (1971)
Wednesday 23 August: The Notebook (2004)
Thursday 24 August: Some Like It Hot (1959)
Friday 25 August: Serpico (1974)
Saturday 26 August: Darjeeling Limited (2007)
Sunday 27 August: Chinatown (1974)
For all Antiparos events this summer please click here.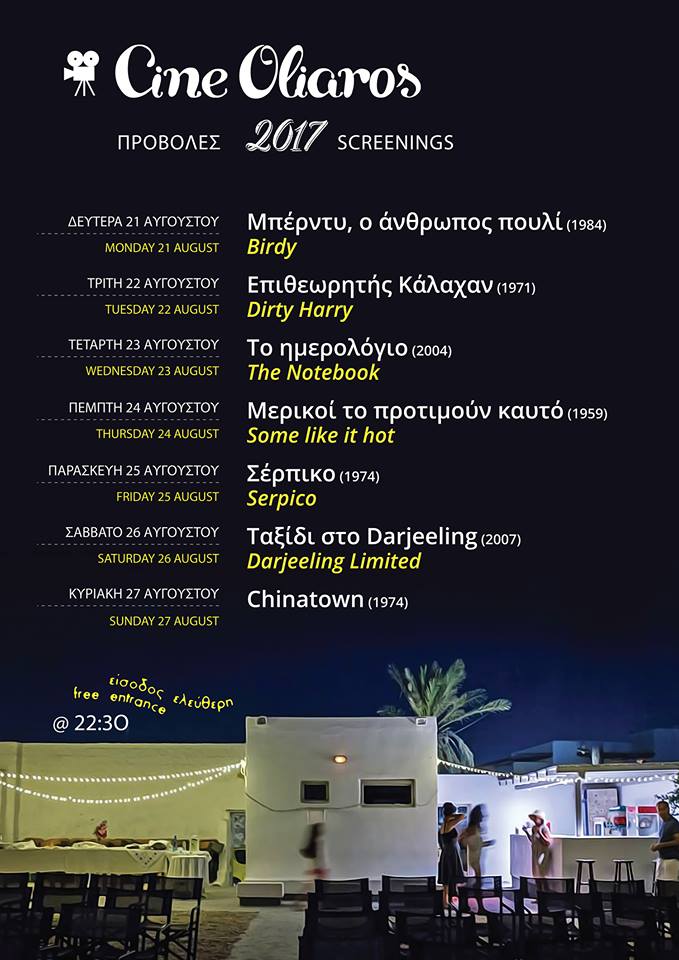 Διαβάστε αυτή τη σελίδα στα:

Ελληνικά (Greek)