Cine Oliaros in Antiparos town released the movie schedule for the week 28 August – 3 September, 2017.
All cinema screenings start at 22:30 and entrance is free for all movies.
In general movies are in English language with Greek subtitles.
These are the movies that Oliaros cinema will be screening this week in Antiparos:
Monday 28 August: Blade Runner (1982)
Tuesday 29 August: Dirty Harry (1971)
Wednesday 30 August: Rumble Fish (1983)
Thursday 31 August: Ascenseur Pour L' Echafaud (1958)
Friday 1 September August: Moonrise Kingdom (2012)
Saturday 2 September: We need to talk about Kevin (2012)
Sunday 3 September: Into the Wild (2007)
For all Antiparos events this summer please click here.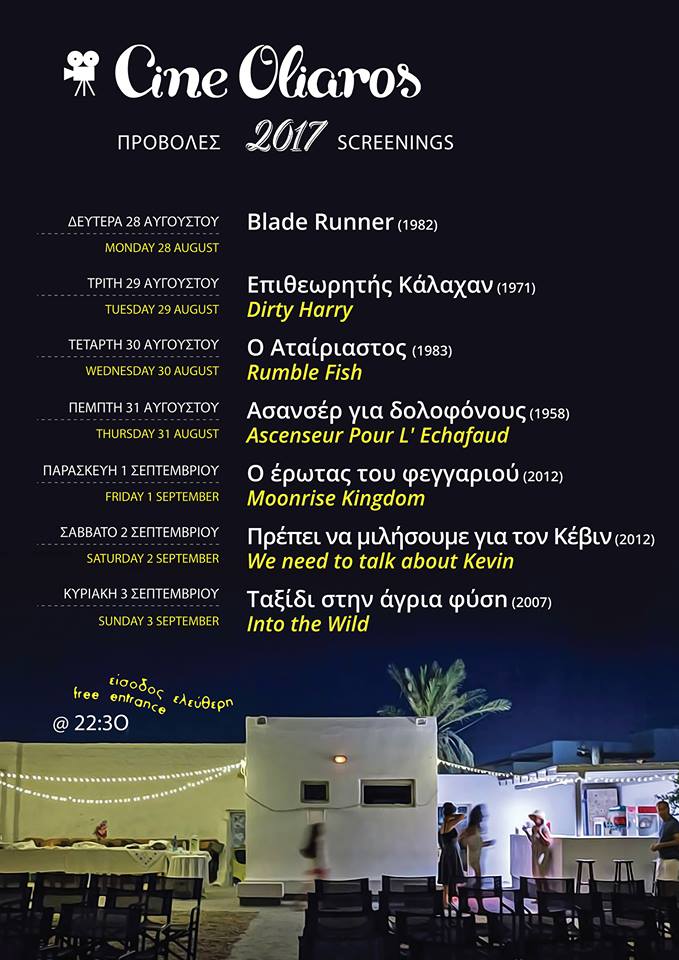 Διαβάστε αυτή τη σελίδα στα:

Ελληνικά (Greek)