Guided tour of the Apollo temple of Despotiko 2019
21 September, 2019 @ 10:45 am

-

1:00 pm

20€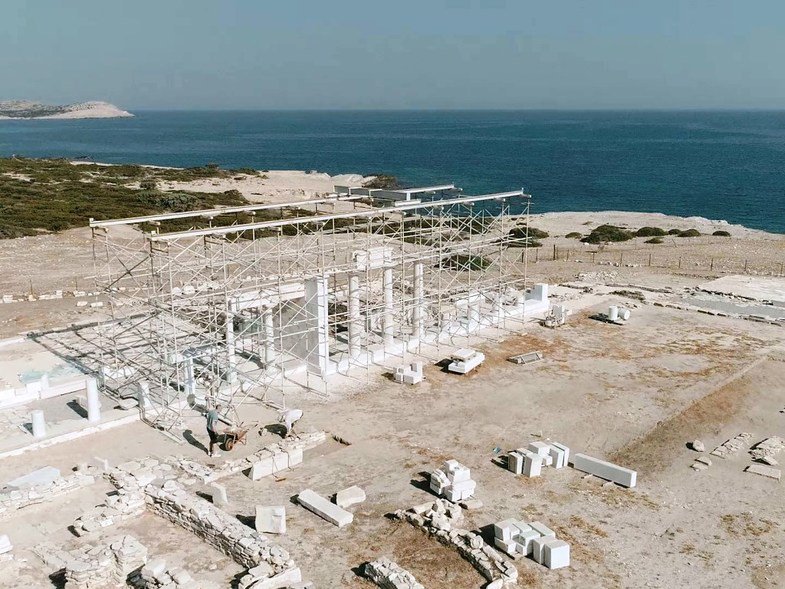 There will be a guided tour, in English and Greek, of the Apollo temple of Despotiko to acknowledge the progress of the restoration work.
The tour is organized by the Friends of Paros.
The restoration work is partly supported by the Friends of Paros association.
Visit to Despotiko meeting point: 10.45 am, at the small port of Agios Georgios on Antiparos.
The visit at the site of Despotiko will be guided by the archaeologists working at Despotiko and the Apollo temple. (Yannos Kourayos)
The contribution of this visit is 20€ (which includes the cost of the Agios Georgios – Despotiko crossing by boat).
The presentation of the site by the archaeologist will be in English and Greek.
The boat for Despotiko where the temple is located will leave at 10:45 am. Please try to take the boat on time from Paros to Antiparos.
Διαβάστε αυτή τη σελίδα στα:

Ελληνικά (Greek)
You can find here all the events at Antiparos island in Cyclades, Greece.
Art, cinema, theater, concerts, history, sports as well as traditional and religious events, all are here.
Βρείτε εδώ όλες τις εκδηλώσεις στο νησί της Αντιπάρου στις Κυκλάδες.
Θα τα βρείτε όλα εδώ: τέχνη, σινεμά, θέατρο, συναυλίες, ιστορία, αθλητικά γεγονότα καθώς και παραδοσιακές και θρησκευτικές εκδηλώσεις, κτλ.