Konstantinos Argiros
10 August, 2018 @ 10:30 pm
20€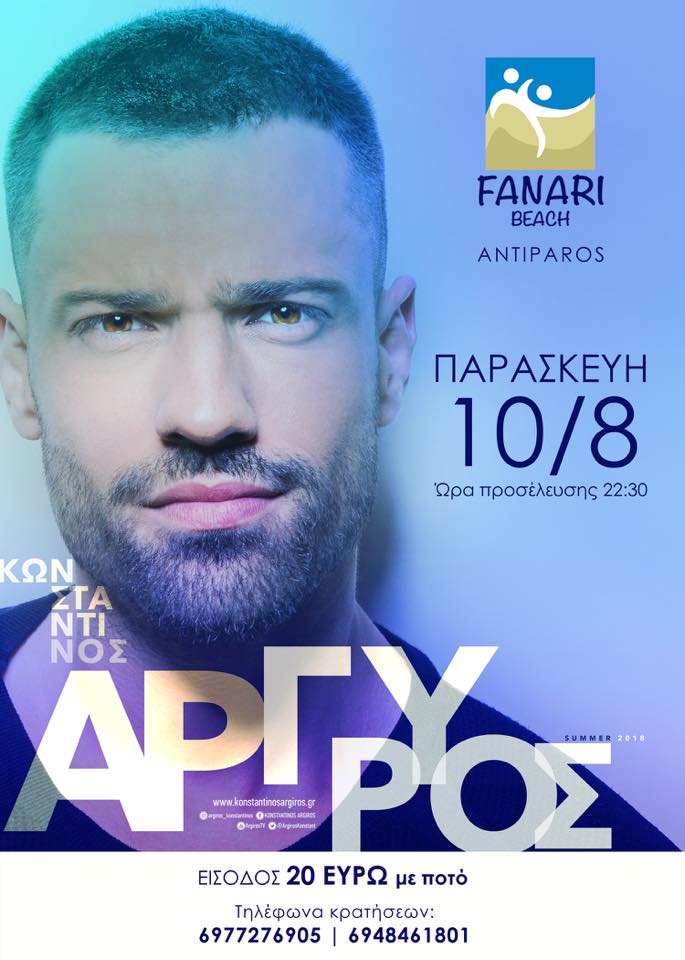 KONSTANTINOS ARGIROS live at Fanari Beach.
Starting time: 22:30.
Entrance costs 20 Euro with one drink.
Reservations: 6977276905 & 6948461801
This webpage is also available in:

Ελληνικα (Greek)
You can find here all the events at Antiparos island in Cyclades, Greece.
Art, cinema, theater, concerts, history, sports as well as traditional and religious events, all are here.