Stathis Drogosis and Andriana Babali
11 August, 2018 @ 9:00 pm
Free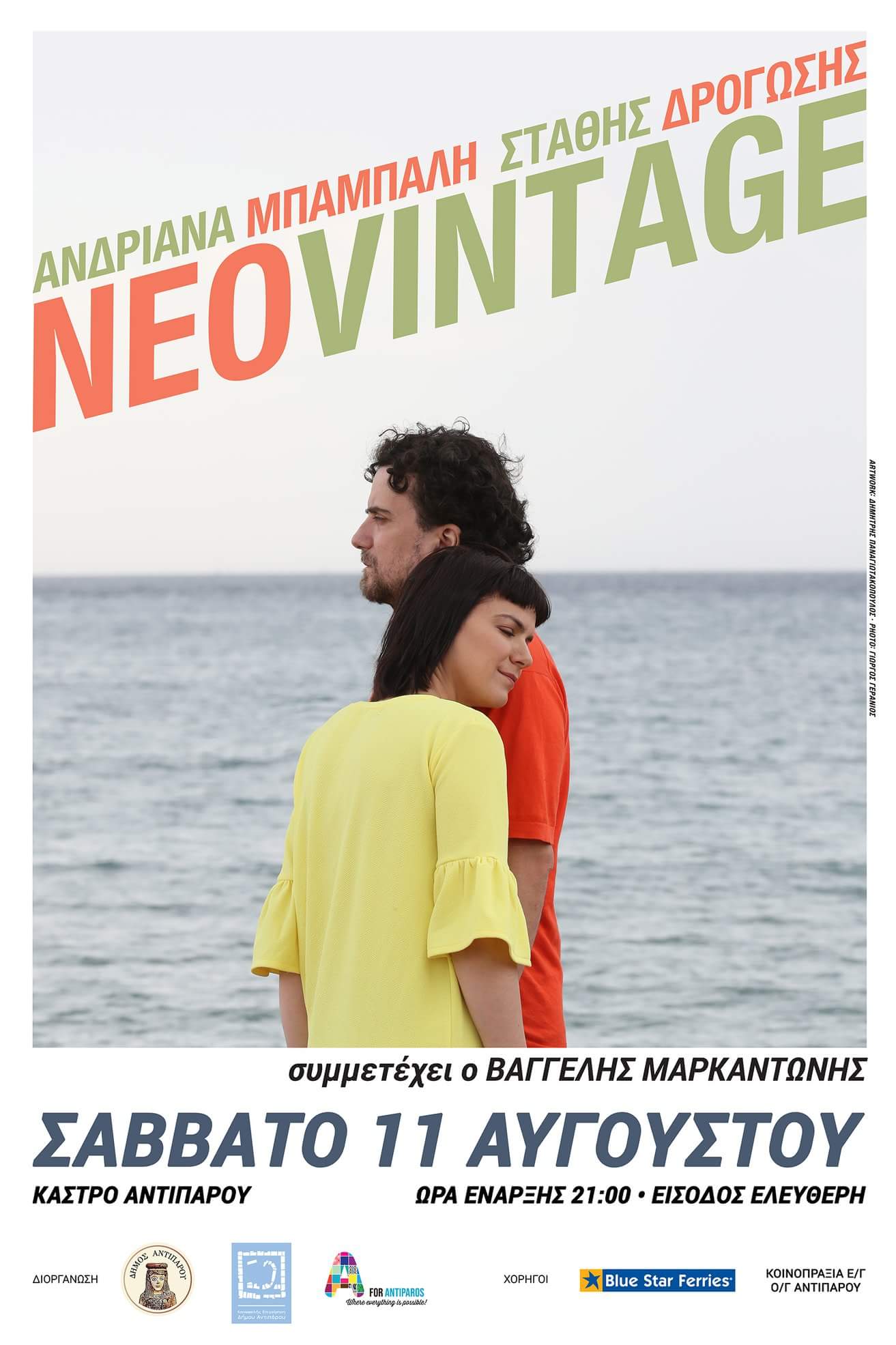 Stathis Drogosis and Andriana Babali with Vangelis Markantonis live at Antiparos castle.
The event starts at 21:00.
Entrance is free.
This webpage is also available in:

Ελληνικα (Greek)
You can find here all the events at Antiparos island in Cyclades, Greece.
Art, cinema, theater, concerts, history, sports as well as traditional and religious events, all are here.