Cine Oliaros in Antiparos town has released the movie schedule for the week 3-9 July, 2017.
All screenings starts at 22:30 and entrance is free.
In general most movies are in English with Greek subtitles.
These are the movies that Oliaros cinema will be screening this week in Antiparos:
Monday 3 July: The Notebook (2004)
Tuesday 4 July: The Birds (1963)
Wednesday 5 July: Seeking a friend for the end of the world (2012)
Thursday 6 July: Mr. Nobody (2009)
Friday 7 July: Rumble Fist (1983)
Saturday 8 July: The Apartment (1960)
Sunday 9 July: –
For all Antiparos events this summer please see here.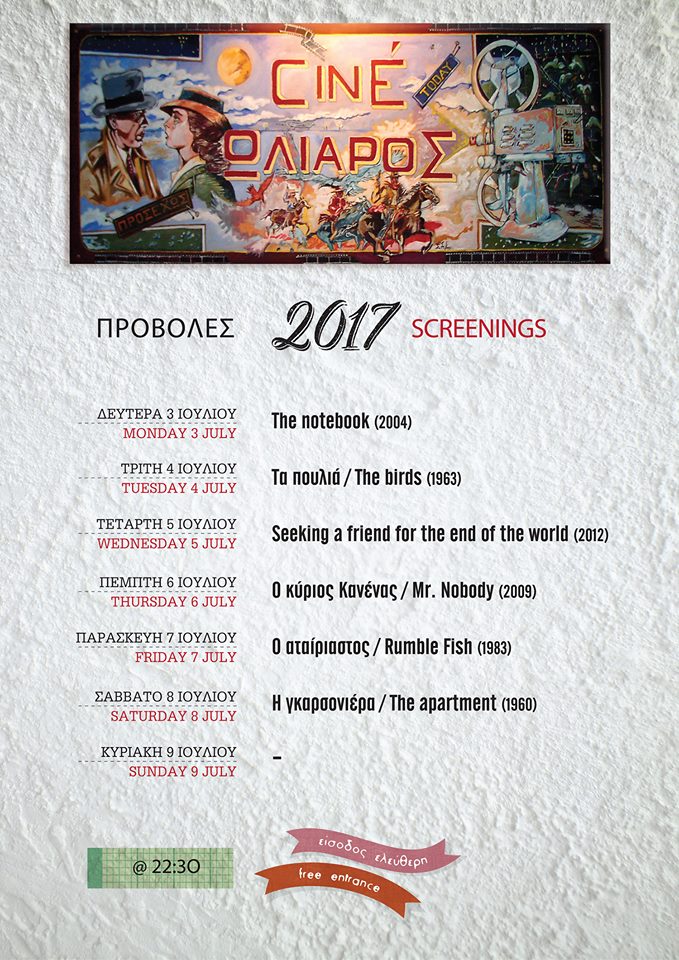 Διαβάστε αυτή τη σελίδα στα:

Ελληνικά (Greek)